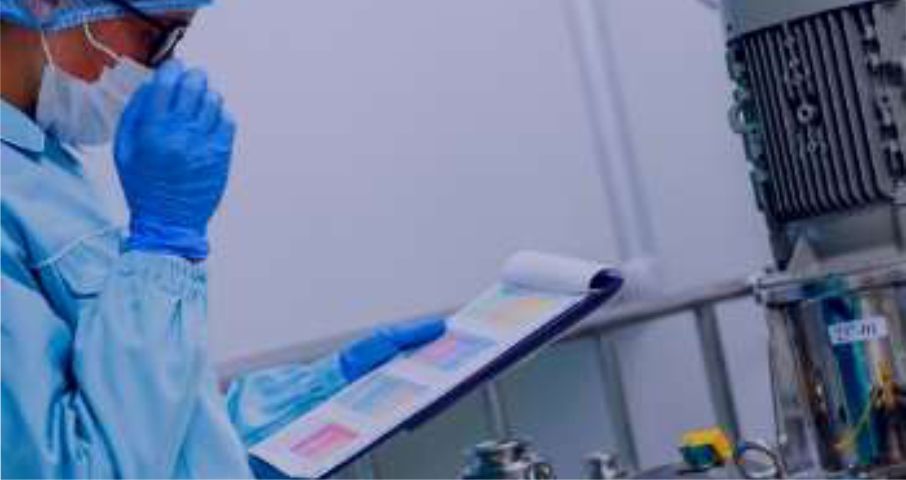 The Validation Lifecycle: Concepts & Practical Implementation
Real Time Online Delivery – Live Training Sessions

Virtual Attendance for 4 Days Training 

Guided Learning Hours – 16

Comprehensive Learning Kit
Course Overview
The expectations for process design, process validation and process control have changed to be founded on a high level of process understanding. A true life cycle approach to process validation requires gathering useful and scientific knowledge. The key is better understanding of the product, process, its sources of variation and their control, and the correlation between process design, control strategy, validation studies, process performance, product quality, and continued or ongoing process verification.
This 4 Day Virtual Course is relevant to individuals working throughout the pharmaceutical product lifecycle in development, manufacturing, quality, and many other roles involved in validation of products and processes. It will help you integrate and link the science and risk-based lifecycle approach to Process Validation, the Pharmaceutical Quality System and ultimately product realization.
The Daily Course Sessions will discuss some of the most useful concepts and practices that might contribute and provide you with practical application of Quality Risk Management tools in preparation and planning for validation of your manufacturing control strategy. It will deliver statistical approaches and tools which can be used to strengthen and justify your decision-making rationale for process design, product manufacture and process performance.
Guidelines
Regulatory Guidance:
FDA Process Validation Guidance, 2011
EU Process Validation Guidance, 2016
EU Process Validation Guidance for Biologics, 2016
EU Annex 15, 2015
Other:
ICH Q7, Q8, Q9, Q10, and Q12 Guidances
ISPE Papers and Good Practices Guides
ASTM E2500 standard
ECA Integrated Qualification and Validation
Trainer's Profile
Our expert trainer has experience of 20+years in the pharmaceutical industry.
A consultant, specialised in the science & risk-based concept of pharmaceutical development and manufacturing including quality by design (QbD), process analytical technology (PAT), process validation lifecycle (PV), good manufacturing practice (GMP), quality risk management (QRM) and the related regulatory & compliance aspects. Over the years held various management & specialist portfolios; head of QC, PAT and QBD, technology transfer assignment with innovator & generic companies and pharma industries 4.0 projects involvement of late.
An expert in implementing a lifecycle approach to process validation, active in shaping the international QBD concept based on ICH Q8-11 guidelines. 15+ years association with ISPE including being the chair of PQLI control strategy team. One of the co-authors of the ISPE PQLI good practice guide (2011), a well respected speaker & trainer at different conferences, seminar & workshop.
Key Takeaways
Learn how the control strategy defines Process Validation activities
Define & justify the number of validation batches also how statistics is involved for process variability
Understand statistics used to learn process variability, identifying continual improvement initiatives
Identify the lifecycle approach to process validation from the design stage through manufacturing system qualifications and process performance qualification/process validation to continued (ongoing) process verification
Upgrade your knowledge by learning practical examples related to drug substance and drug product, both small and large molecules
Who Should Attend
This course is intended for Technical Staff, Subject Matter Experts and Managers involved in the process validation lifecycle being it in:
Development
Production
Manufacturing Science & Technology
Technical Support
Engineering
Qualification and Validation
Quality or Regulatory
For participation details contact
Samuel Isaac
+1 786 633 1223(Canada)
Fill the details below to request your Brochure