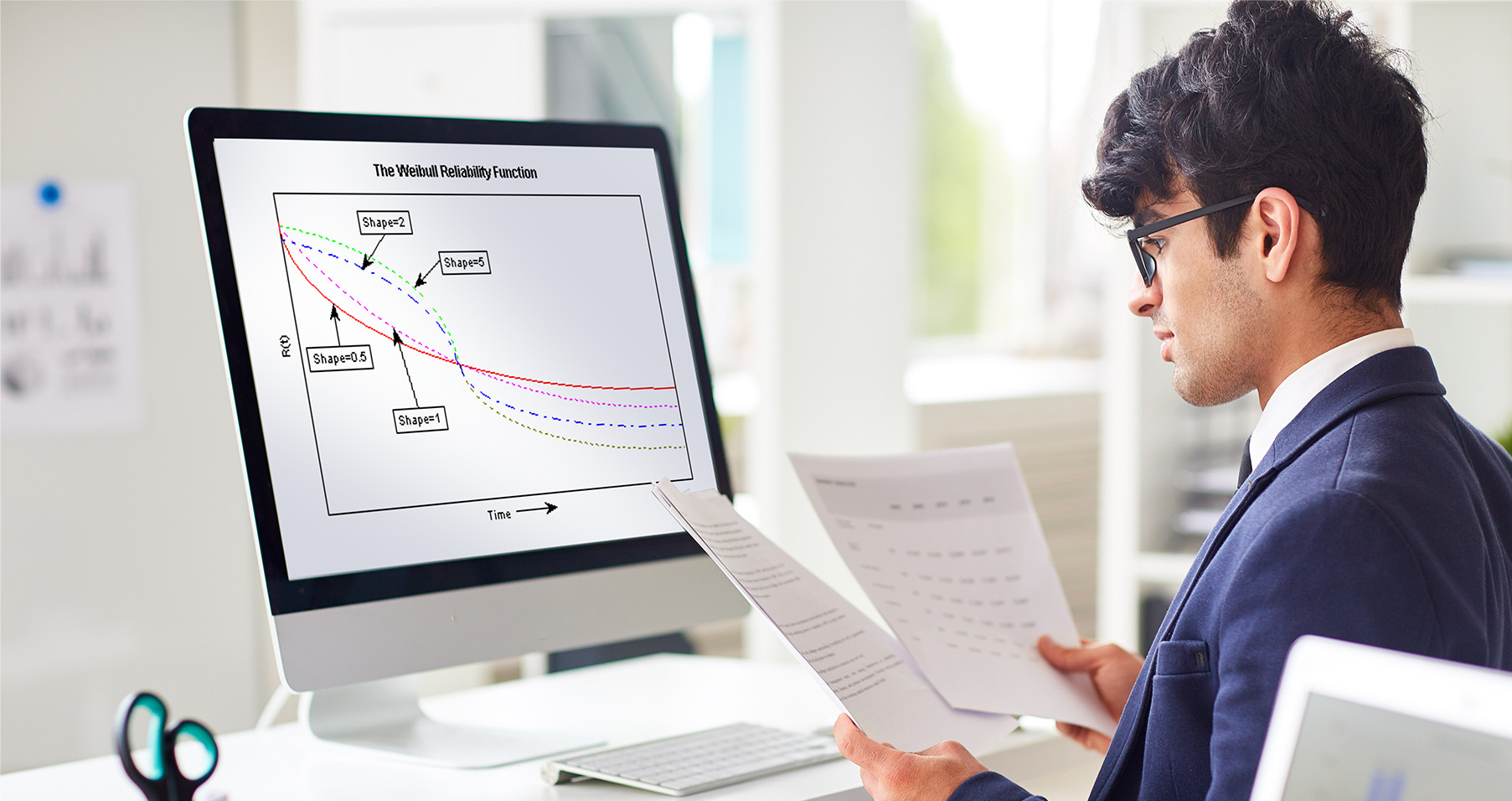 Reliability / Weibull Analysis Methods
Real Time Online Delivery – Live Training Sessions
Virtual Attendance for 5 Days Training
Guided Learning Hours – 20
Case Studies, Exercises, Q & A,
Pre-Course Access: Intro Session Coupon, Pre-Event Questionnaire, Presentation Slide Deck
Course Overview
This highly interactive 5-day online course "Reliability/Weibull Analysis Methods" will allow participants the opportunity to practice applying Reliability analysis techniques with various data sets using statistical software. The objective is to provide participants with the key tools and knowledge to be able to apply the methods effectively in their product development efforts. It covers quantitative methods for predicting product reliability from data gathered from physical testing or from field data. Participants will learn how to analyze failure data, plan reliability tests, and forecast future failures.
Trainer's Profile
Our facilitator has 30 years of wide-ranging industry experience in both technical and management positions. Extensive expertise in the development of statistical models, reliability analysis, designed experimentation, and statistical process control.
Our expert assists manufacturers in the application of statistical methods to reduce variation and improve quality and productivity. Possesses expertise in the application of reliability methods to achieve robust and reliable products as well as to estimate and reduce warranty. In addition to providing consulting services, regularly conducts workshops in industrial statistical methods for companies worldwide.
Key Takeaways
Develop advanced knowledge of the concepts and methods behind reliability analysis and estimation
Utilize software to simplify analysis without compromising understanding of key concepts
Estimate reliability of components and systems
Plan efficient and effective reliability tests
Forecast future failures in the field
Who Should Attend
(Job Titles)
Scientists
Product and Process Engineers
Design Engineers
Quality Engineers
Reliability Engineers
Personnel involved in product development and validation
Laboratory Personnel/Test Engineers & Technicians
Manufacturing/Operations Personnel
Process Improvement Personnel
Project/Program Managers
(Industries)
PHARMACEUTICAL (MEDICAL DEVICES)
AUTOMOTIVE
AEROSPACE
PLANT & MACHINERY EQUIPMENT
For participation details contact
Mithun Siddartha
+1 780 851 7197 (Canada)
Fill the details below to request your Brochure