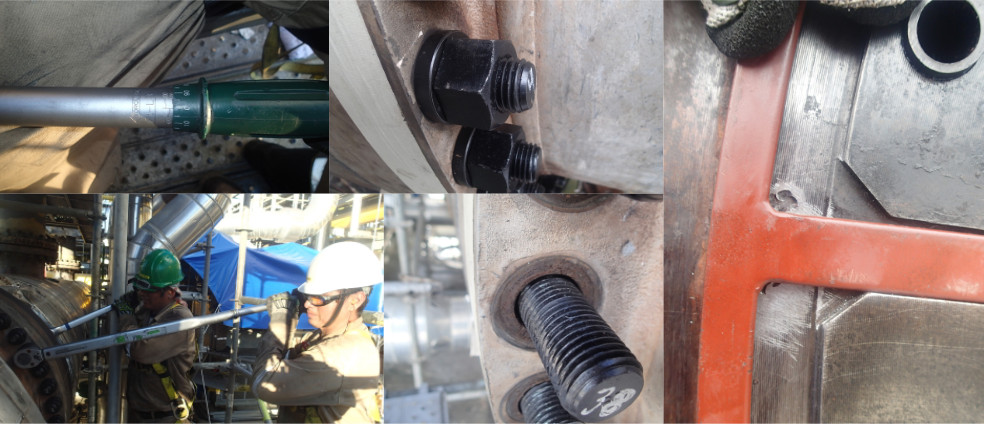 Precision in Fastener Applications
The next generation approach to challenges and solutions of bolts, gasket, flanges, and related applications.
Real Time Online Delivery – Live Training Sessions
Virtual Attendance for 4 Days Training
Guided Learning Hours – 16
Case Studies, Practical Exercises, Q & A,
Pre-Course Access: Intro Session Coupon, Pre-Event Questionnaire, Presentation Slide Deck
Course Overview
This 4-Day Online Course "Precision in Fastener Applications" will enhance the safety and reliability of your operation by honing skills of the workforce. The course will cover bolted applications for flanges on pressure piping and vessels. It will include recommended gasket selection, bolting for structural components, stress-strain curve for a bolt, discuss torque vs bolt tension, challenges of temperature and pressure changes.
The Daily 4-Hr Sessions will provide you with learning objectives (among many): proper and precision bolting, strength of bolting materials – specifications – selection, techniques, and tools to achieve proper bolt tension, bolt stretch vs strain, cupped or deformed washers, safe disassembly of bolted joints, remove/extract broken bolts or taps.
Trainer's Profile
Our expert is a Mechanical Engineer with over 50+ years in a variety of industries. While he has a wide-ranging competence in several areas, his focus is on precision alignment of rotating and stationary equipment, integrity of vessels and piping, best lubrication practices, PM optimization and root cause analysis with implementation of corrective action, all of which are basically "Defect Elimination".
Has worked on various projects helping clients set up Preventive Predictive Maintenance
processes and developed/performed training in Rotating Equipment Alignment, Leak Free
Flange Assembly, Lubrication Best Practices that helped clients/employers optimize reliability and synergistically reduce maintenance costs. His current certification status: CMRP, CRL, MLT II, IR I, CWI (expired), Vibration Analyst II (expired).
Key Takeaways
In depth knowledge of proper and precision bolting
Use of charts to determine bolts that should be used in an application.
Comprehension of bolt stretch vs. strain and catastrophic result of stretching a bolt beyond its yield point.
Daily Case studies (among many) – calculation exercises tension method, temperature and pressure effects on bolt load, thread galling problems
Daily Exercises (among many) – Stress strain curve for fasteners (the stages of tension), demonstration of lubed vs dry bolt torque/tension values, the effect that tightening a flange bolt has on the tension of the adjacent bolts.
Who Should Attend
(Job Titles)
Directors and Senior Leadership
Managers
Maintenance and Reliability Professionals
Reliability Engineers
Safety Managers
Operation and Maintenance Supervisors
Pipefitters, Boilermakers including all the workforce that perform bolted connections
(Industries)
Manufacturing
Power Generation
Utilities
Food and Beverage
Pharma
Oil and Gas
Fabrication and Repair Facilities/Shops
Petro Chemical, especially hazardous chemicals
Paper Mills
Transportation
For participation details contact
Mithun Siddartha
+1 780 851 7197 (Canada)
Fill the details below to request your Brochure