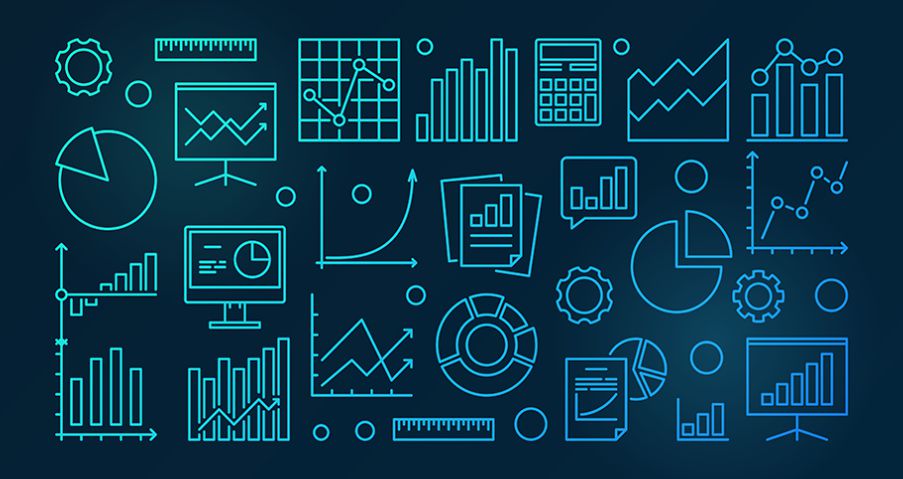 Pharmaceutical Lifecycle: Leveraging Data Analytics
Real Time Online Delivery – Live Training Sessions
Virtual Attendance for 4 Days Training
Guided Learning Hours – 20
Pre-Course Access: Orientation Session Coupon, Pre-Event Questionnaire, Presentation Slide Deck
Course Overview
In the recent past we have seen bigger (increase) focus on and application of data analytics to accelerate development, improve understanding, and optimize biomanufacturing processes. This increase results from continued recognition of the powerful combination of science and data analytic insights, an increased regulatory expectation for data-based conclusions, and greater awareness of the potential advantages of the novel statistical methods.
Manufacturers that adopt a robust and efficient data management/data analytics strategy have a competitive advantage compared to organizations that ignore this potential. In this 4 Day Online Course you'll learn to integrate powerful statistical thinking and methods for pharmaceutical data analytics for process development, technology transfer, process validation and GMP manufacturing.
This 5 hrs Daily Virtual Course will highlight the several opportunities of business benefit using data analytics across the pharmaceutical lifecycle. Bring awareness of advanced data analytics techniques for process improvement. Engage in statistical thinking & data visualization for risk analysis & deeper process understanding and increased regulatory expectations regarding the use of data analytics. Enable quality by design using data analytics, patient focused & lean process design (ongoing process monitoring) among many others.
The Daily Interactive Sessions will cover topics such as (to name a few); Managing risk across product lifecycle with data analytics, Comparability & scale down models, Multi-variate charts, Design a monitoring program, Bayesian methods, Modeling populations to assure quality & Big data methods
Trainer's Profile 1
Our Expert Trainer has over 20 years of experience in the pharmaceutical and biopharmaceutical industries as a statistician, engineer, and master black belt.
Combines statistical expertise with extensive knowledge of manufacturing platforms and analytical sciences, in conjunction with business and regulatory acumen to achieve goals. Frequently speaks at industry forums and publishes on the practical incorporation of statistical methods for Lifecycle Process Validation.
Our Expert passionately collaborates with teams to leverage statistical methods to accelerate timelines, design and develop robust processes, and assure ongoing quality to patients and consumers.
Trainer's Profile 2
Our Expert Trainer has worked as a statistician in the Pharmaceutical industry for 20 years.
Has expertise across the product lifecycle, from non-clinical product and process development through validation and commercial supply, as well as all stages of clinical development from First in Human through licensure and beyond.
Our Expert is highly skilled in a wide range of statistical methodologies, including Bayesian modelling and prediction, and has the expertise to choose the best methodology to meet both scientific and business demands.
Key Takeaways
Leveraging data analytics across the pharmaceutical lifecycle to the benefit of patients and businesses
Implement data analytics to enable Quality by Design
Apply statistical thinking & data visualization for risk analysis and deeper process understanding
Efficient incorporation of data analytics into the bioprocess lifecycle
Increased regulatory expectations regarding the use of data analytics
Identify and avoid common pitfalls of application of data analytic
Evaluation and flexibility of Bayesian methods & modeling
Who Should Attend
Bioprocess Engineer
Manufacturing Science and Technology Engineer
Statistician
Data Scientist
Technology Transfer Specialist
Chemistry Manufacturing & Controls (CMC)
Statistician
Bioprocess Development
Biotechnology Production
Quality Assurance
For participation details contact
Samuel Isaac
samuel.isaac@biiworld.com
+1 786 633 1223(Canada)
Fill the details below to request your Brochure