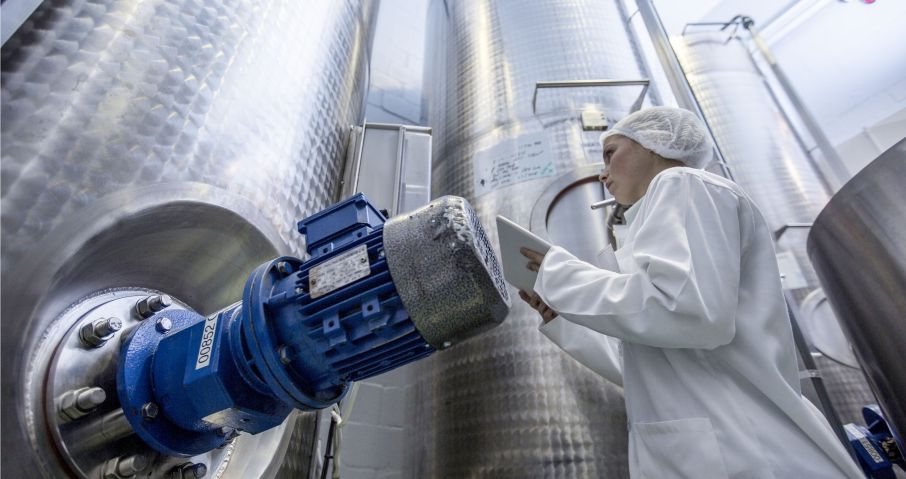 Pharmaceutical Critical Assets: Maintenance & Reliability Engineering
Real Time Online Delivery – Live Training Sessions
Virtual Attendance for 4 Days Training
Guided Learning Hours – 16
Case Examples, Q & A,
Pre-Course Access: Orientation Session Coupon, Pre-Event Questionnaire, Presentation Slide Deck
Course Overview
Asset Management changed the way organizations saw Maintenance for the last few decades. Obtaining maximum value from assets makes a lot of sense to an asset-intensive organization, and the Pharmaceutical Industry is not the exception. Asset failures pose risks to the operations, and risks have to do with uncertainty for achieving objectives. Voilà! We finally understood that Maintenance's aim is reducing risk to the bare minimum and let the company attain its most appreciated goals! So, copy and paste engineering is over!!!! Definitively, the traditional EOM's PM approach is no longer a choice for the modern pharma industry in which product volumes and quality is in continuous demand. Today, we have at our reach many resources to design and implement a robust maintenance and reliability strategy supporting the particular needs of the pharma industry. Asset and Risk Management principles and maintenance and reliability engineering concepts constitute the backbone of an effective maintenance program. But unfortunately, that may not be enough in the pharma industry where Good Manufacturing Practice (GMP), a system for ensuring that products are consistently produced and controlled according to quality standards, quality assurance, and quality control are a big part of manufacturing. GMP is the primary driver of all activities related to manufacturing assets and an aspect every Maintenance and Reliability professionals working there must understand.
This 4 Day Online Course aims to equip pharma maintenance and reliability engineering practitioners with sound knowledge on Asset Lifecycle Management, Risk Management, Asset Criticality Assessment, and RCM, among other relevant tools all within the pharma industry context, including its most common regulatory aspects. Maintenance can definitively impact productivity, the quality of products, and compliance with industry regulations. Furthermore, Maintenance Programs are critical to the success of the operations they support. On the maintenance side; the Daily Sessions focus is on achieving compliance with existing regulations cost-effectively while applying Maintenance to GMP assets. It presents specific guidance on the required elements of a Maintenance Program in the pharmaceutical manufacturing environment.
The course presents asset reliability best practices within the pharmaceutical environment as recommended to reliable resources such as international ISO and ISPE standards and recent Maintenance and Reliability Engineering publications. The Daily Sessions further focus is on the application of asset and risk management concepts to leverage assets towards competitive advantage. It also guides asset reliability concepts to systematically improve reliability across all life cycle stages, mainly during the operational phase.
Trainer's Profile
Our Expert Trainer is a Master Instructor & Consultant, thought leader, conference speaker on asset reliability and maintenance. Creator of RCM-R®, an optimized approach of the original RCM methodology, and co-author of the Publication Reliability Centered Maintenance – Reengineered (RCM-R®): Practical Optimization of the RCM Process with RCM-R®.
Held various maintenance and reliability positions; for BMS and Pfizer Pharmaceuticals for over ten years. Additionally, he has been a Predictive Maintenance and Reliability Engineering consultant for many pharmaceutical companies: Abbvie, Johnson and Johnson, Pfizer Pharmaceuticals and, Amgen, just to name a few for the last 20 years.
A Bachelor Degree in Mechanical Engineering from the University of Puerto Rico, a Master of Maintenance and Reliability Engineering Degree from Monash University in Australia, and ASNT level 3A Vibration Analyst, among many other professional credentials.
Key Takeaways
Principal of Asset Management in the Pharmaceutical Environment
Fundamentals of Risk Management for Prioritizing Pharma Assets Maintenance Activities
Importance of Asset Criticality Analysis in the Pharmaceutical Industry
Roles of RCM, PMO, and FMEA in the development of Maintenance Plans for Pharma Assets
Significance of Quality Assurance and GMP in the application of Maintenance
The relevance of Condition Monitoring, Precision Maintenance and the Emerging Technologies in Pharma Asset Reliability's
Who Should Attend
Maintenance Managers and Supervisorss
Maintenance Planners
Maintenance Senior Technicians
Process Engineers
Project Engineers
Reliability Engineers
Project Engineers
Validation Engineers
Project Managers
Engineering Managers
Engineering Directors
PSM Engineers
EHS Engineers
Asset Management Engineers
For participation details contact
Samuel Isaac
+1 786 633 1223(Canada)
Fill the details below to request your Brochure