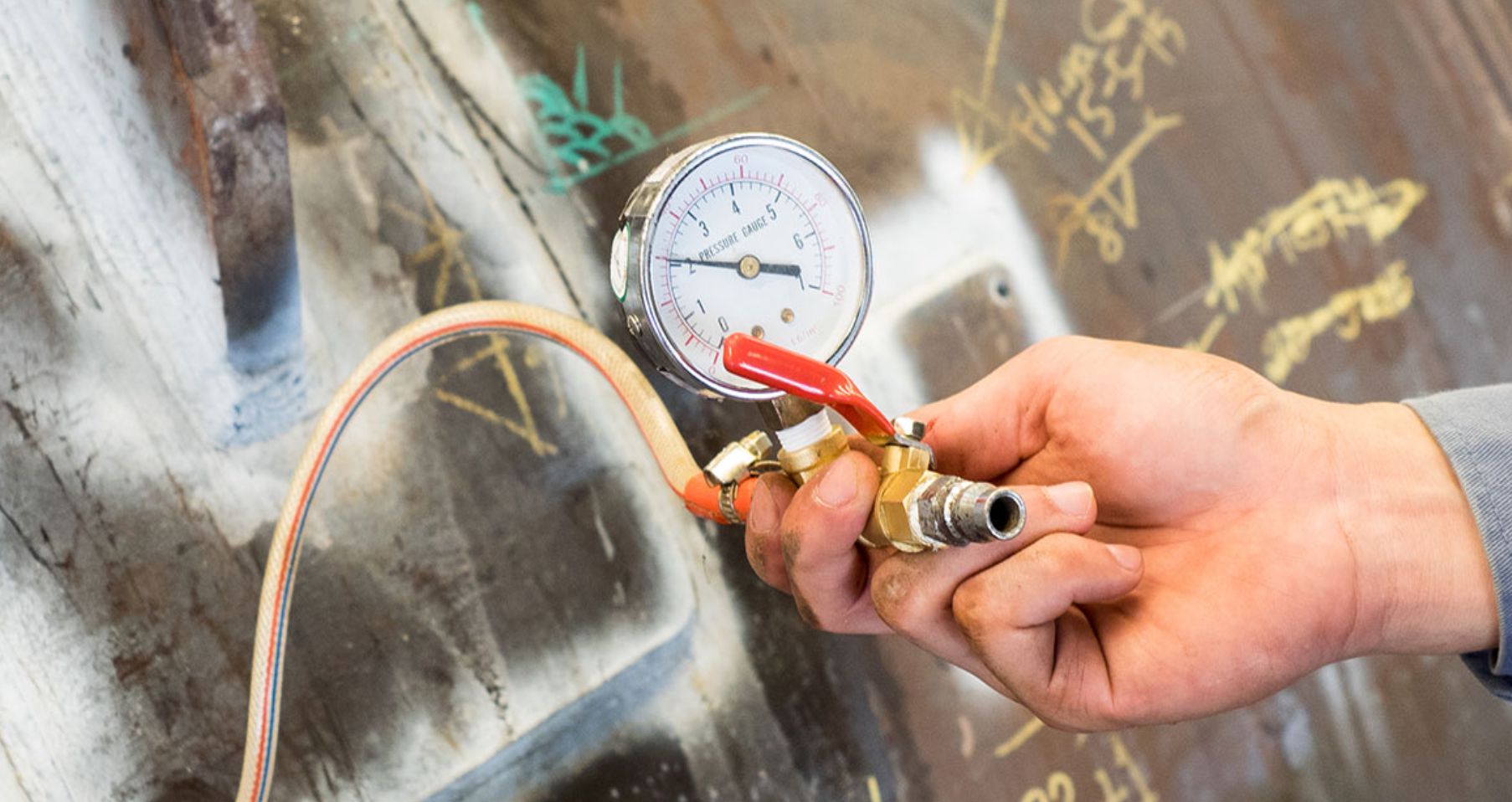 DAMAGE MECHANISMS FOR REFINERIES AND HYDROCARBON PROCESSING
OVERVIEW
This three day advanced course also aims to provide the participants with a thorough understanding of:
The various damage mechanisms that can affect fixed equipment.
The type and extent of damage that can be expected.
How this knowledge can be applied to the selection of effective inspection methods to detect size and characterize damage.
More than 66 damage mechanisms are to be discussed during this course, each of which can occur to process equipment in refineries and hydrocarbon processing. The course includes an in-depth discussion of the damage mechanisms, susceptible materials of construction, critical factors, selection of appropriate inspection methods and control factors. This course discusses different types of damage mechanisms in separate sections. Each section gives a description of the mechanism, a list of materials that are susceptible, guidelines for inspection and prevention/mitigation measures.
TRAINER PROFILE
He has 20+ years' experience in materials and corrosion, and his credentials include:
Member of NACE, Professional member of ICorr, and SPE.
Great Britain national expert member of the British Standard Institution committee PSE/17/67/7 "Corrosion Resistant Materials".
Member of NACE Task Group 299 on the Oversight of Maintenance Panel for NACE MR0175/ISO 15156 "Materials for use in H2S-containing environments in oil and gas production".
Member of International Association of Oil and Gas Producers 15156 committee ISO/TC67/WG7.
Member of ISO/TC 67/WG 8 Materials, corrosion control, welding and jointing, and non-destructive examination (NDE) and ISO/TC 67/WG 13 Bulk materials for offshore projects.
He has experience of many different projects and product types, and has worked with companies across the world to help them protect their operations from the risks of corrosion and other damage mechanisms.
COURSE KEY TAKEAWAYS
Have A General Background On The Scope, Organization And Use Of API 571 And Be Able To Review The Standards And Other References Related To It.
Understand General Damage Mechanisms Applicable To The Industry And Be Able To Identify Their Features And Characteristics.
Determine The Various Mechanical And Metallurgical Failure Mechanisms Such As Brittle Fracture, Stress Rupture, Stress Cracking, Thermal Shock, Corrosion, Fatigue.
Identify General Damage Mechanisms On Uniform Or Localized Loss Thickness And Explain The Various Types Of Corrosion Related To It.
Describe Damage Mechanisms On High Temperature Corrosion Including Oxidation, Sulfidation, Carburization And Metal Dusting.
Know Refining Industry Damage Mechanisms Used In Uniform Of Localized Loss In Thickness Phenomena.
Describe Industry Damage Mechanisms For Environment- Assisted Cracking And Be Able To Identify The Other Types Of Mechanisms.
WHO SHOULD ATTEND?
VP/ Director/ Manager/ Supervisor/ Expert/ of
Risk Management – Managers/ Officers/ Auditors/ Risk Based Inspection
Corrosion Management – Materials And Corrosion Engineers/ Corrosion Specialist
Inspection Management – Mechanical Inspector/ Senior Inspector/ Technical Inspector
Plant Maintenance – Asset Integrity Managers/ Plant Managers/ Designers/ Plant Inspection/Auditors
Pressure Vessel Maintenance – Engineers/ Integrity Managers/ Designers/ Inspector
Piping Maintenance – Engineers/ Design Engineers/ Supervisor
Pipeline Maintenance – Engineers/ Integrity Engineers/ Inspectors/ Coating Inspectors
Tank Maintenance – Inspectors/ Storage Inspectors/ Maintenance Engineers
Boiler Maintenance – Specialist/ Inspectors
For participation details contact
Samuel Isaac
+971 4 584 5189 (Middle East)
+1 780 851 7197 (Canada)
Fill the details below to request your Brochure