Virtual Executive Boardroom
Patient Experience & HealthTech Transformation Voices
Wednesday: 2nd June 2021
14:00 – 17:00 (Qatar Standard Time )

Hear real transformational stories that you can implement in your organization to alleviate your challenges
Healthcare in Qatar : Repurpose Strategies to Meet the Demands of a New Reality
Qatar's healthcare system comes in second in the region after the UAE and ranks as the 48th best among 167 countries listed in the index. The state spares no effort nor budget to ensure that its medical field is always advancing, which has bolstered the standards of its healthcare system.
Over the past three decades, the country has invested in building hospitals, laboratories, and medical centers while also focusing on hiring top-notch medical professionals from all around the world. These investments translated into "significant improvements" in the delivery of medical services and "in the health status of the population as reflected in all the health indicators," according to the World Health Organization (WHO).
Owing to continuous investments and timely chalked-out strategies by the State, Qatar's healthcare system has become the best in the region. However, the country's medical system is now being put to the test as it is witnessing the potential signs of the 2nd Covid-19 wave outbreak.
Take the Great Leap Forward
The outbreak has not only presented a new opportunity for innovators to create faster, smarter, and more accurate predictive healthcare tools for diagnosis and treatment, but has also amplified the necessity for healthcare organisations to scale and adjust to the new reality.
We're bringing together the top minds in healthcare along with the biggest disruptive minds to inspire the imaginations that will change the future of healthcare. With global disruption across every aspect of healthcare experience, explore how technology has enabled the industry to navigate this new normal and drive fundamental shift in approach to strategy, data and people.
Join us at this virtual boardroom as we promise to offer a bird's eye view of the current market situation, the latest technological innovations, and strategies for propelling your organization to meet the unique challenges of these unprecedented times.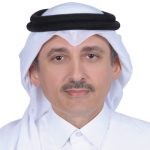 Dr. Khalid Alyafei
CMIO
Sidra Medicine (Qatar)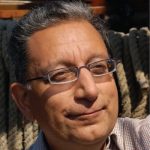 Prof. Dipak Kalra
President
The European Institute for Innovation through Health Data (Belgium)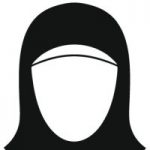 Dr. Moza Al-Ishaq
Executive Director Quality & Clinical Transformation
Hamad Medical Corporation (Qatar)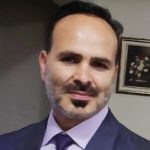 Nasseer Masoodi
Vice-Chair/Senior Consultant- Ambulatory General Internal Medicine; Vice-Chair (Acting) Clinical Informatics-Department of Medicine ; Deputy Chair-IRB, Hamad Medical Corporation; Chair – Informatics Optimization Committee & Medical Lead for Quarantine Operations Taskforce
The European Institute for Innovation through Health Data (Belgium)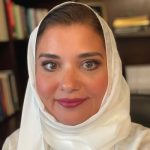 Dr. Taghreed I. Justinia
Regional Director IT Services, Technology & Health Informatics, Asst. Professor and Program Director for Health Informatics-WR
King Saud bin Abdulaziz University for Health Sciences
Ministry of National Guard-Health Affairs (Saudi Arabia)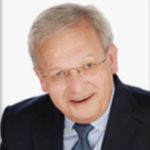 Prof. Michael Miller
Digital Health Technical Advisory Group (DHTAG) Roster of Experts
World Health Organisation (UK)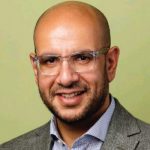 Andre Daoud
CEO
Medcare Hospitals & Medical Centres (UAE)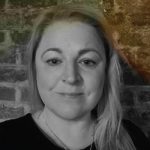 Rachel Dunscombe
CEO | NHS Digital Academy, Principal | Tektology & Strategic Advisor | NCA/Salford NHS Group (UK)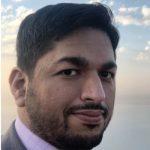 Faisil Syed
IT Digital Transformation Program Manager – Corporate Information Technology
Abu Dhabi Health Services Company – SEHA (UAE)
Opening Keynote: Pandemic Silver Linings: Driving Disruption, Co-Innovation & New Healthcare Models
Focused Topic: How Connected Healthcare is Transforming Hospitals?
Exclusive Presentation: Telemedicine & Remote Monitoring in a Post- Covid World
Digital & PX Transformation Story
> Medcare's Digital Transformation Journey


> SEHA's Digital Transformation in Healthcare that Works

'Smart' Changemaker Panel Discussion: Agility is Key: Volume to Value, Quality, Patient Safety & Experience
Big Talking Points Include:
Driving Innovation: Disruption, Co-Innovation and New Business Models

Agility is Key : Volume to Value, Quality, Patient Safety & Experience

Enhancing Digital Patient Experience & Engagement

Enabling Smarter Health Systems

Digital Maturity: Promoting Interoperability, Outcomes, and Resilience
Global Changemakers – Hear from regulators, clinicians, and tech experts pioneering the latest digital health solutions and strategies.
CEO, COO, CMO, CIO & CTO

Government and Policymakers

Heads/Director/Officer of Patient Experience, Quality, Patient Safety & Nursing

Heads/Managers of IT, ICT, eHealth, mHealthIT, Smart Health

General Practitioner's & Consultants

Managers/ Directors of Health Informatics

Director, Digital Transformation

Digital Health Specialist

Data scientists & Analytics

Chief Nursing Informatic Officers

Head/Manager – Digital Innovation

Tech Companies
Fill the below details to register your Participation
Contact Us for more Information