Virtual Executive Boardroom
HealthTech Innovation
Tuesday: 10th August 2021
14:00 – 17:00 (Saudi Arabian Standard Time
)
Hear real transformational stories that you can implement in your organization to alleviate your challenges
Revolutionizing Digital Health Innovation Together: From Crisis to Recovery
The Saudi Vision 2030 initiative had already brought increased interest in the implementation and use of digital health services within the region but the Covid 19 pandemic has kicked off a digital makeover of the industry by accelerating innovation at break-neck speed in the Kingdom.
With health care being one of the strategic pillars of Vision 2030 and the National Transformation Program, Saudi Arabia has the opportunity to become a Silicon Valley for healthcare in the wider MENA region.
The digital health solutions employed by Saudi Arabia during the outbreak are now being used to revolutionise the healthcare system and industry, providing opportunities to transform the delivery of healthcare and enhance patient care beyond the outbreak
Be the Change & Leap Forward
The best healthcare companies are responding to disruption with digital and innovation initiatives that enable new business models, address the challenges of increasing demand and escalating costs.
Join us digitally as we line up healthcare industry changemakers and technology visionaries who are at the forefront of driving disruptive innovation forward.
Do not miss this opportunity as we steer a crucial discussion on role of digital health in Saudi Arabia's response to the COVID-19 pandemic and discover how the learnings can be used to formulate the Kingdom's strategic plans for the digitalisation of the healthcare system in the future.
The experiences from this pandemic will serve as guideposts for the next steps in healthcare digital transformation by taking stock of the current progress collectively. Healthcare organizations can not only better strategize the next course of action, but also greatly benefit from shared experiences to help each other navigate the complex digital landscape.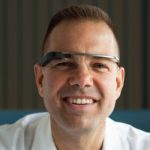 Rafael J. Grossmann
Internationally recognized Surgeon, Educator, Healthcare Futurist (USA)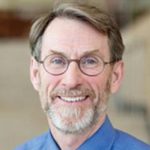 Brian Wayling
Executive Director, TeleHealth Services
Intermountain Healthcare (USA)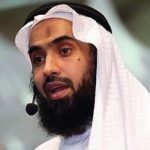 Dr. Amr Jamal
Chairman of Family and Community Medicine Department King Saud University
School of Medicine & Board Member Saudi Association for Health Informatics (Saudi Arabia)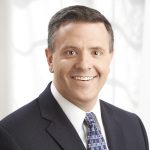 Brandon Lee Rowberry
Chief Executive Officer – Digital Health
Aster DM Healthcare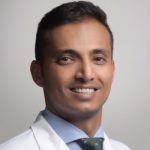 Dr. Nasser AlJehani
Associate Medical Director
The Council of Cooperative Health Insurance (Saudi Arabia)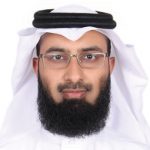 Ahmed Al Zahrani
Director – Health Technology Development
Ministry of National Guard Health Affairs (MNG-HA) (Saudi Arabia)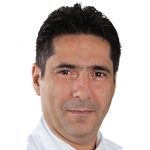 Dr. Mouhamad Ghyath Jamil
Consultant Pulmonary – Critical Care & Sleep Medicine, Director Tele-ICU program & Director Transplant ICU | King Faisal
Specialist Hospital & Research Centre; Clinical Assistant Professor of Internal Medicine | University of North Dakota &
Adjunct Assistant Professor Al-Faisal University (Saudi Arabia)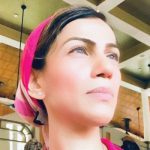 Dr. Maliha Hasmi
Executive Director & Deputy Sector Head – Health & Wellbeing & Biotech & Deputy Chair, NEOM Covid-19 Task Force
NEOM (Saudi Arabia)
Opening Keynote:

A Better Future for Healthcare is Virtually Here

Exclusive

Presentation

:

Smart Healthcare Enterprise of the Future : Turning Information into Intelligence

Focused Topic:

How Connected Healthcare is Transforming Hospitals?



Speaker Insight: Virtual HealthCare & Remote Monitoring : Isn't a Time to Have the Same Care Every Where
Digital Makeover Panel Discussion: Humanising Technology to Deliver Seamless Patient & Caregiver Experience: Sustain the Momentum
Big Talking Points Include:
Digital Health Strategy Accelerated by Covid 19 : What worked & where Next?

Smart Healthcare Enterprise of the Future : Turning Information into Intelligence

Driving Innovation for Value Based Care : Adaptable, Scalable & Equitable

Humanising Technology to Deliver Seamless Patient & Caregiver experience

Virtual HealthCare & Remote Monitoring : Pioneering the Momentum
Global Changemakers – Hear from regulators, clinicians, and tech experts pioneering the latest digital health solutions and strategies.
CEO, COO, CMO, CIO & CTO

Government and Policymakers

Heads/Director/Officer of Patient Experience, Quality, Patient Safety & Nursing

Heads/Managers of IT, ICT, eHealth, mHealthIT, Smart Health

General Practitioner's & Consultants

Managers/ Directors of Health Informatics

Director, Digital Transformation

Digital Health Specialist

Data scientists & Analytics

Chief Nursing Informatic Officers

Head/Manager – Digital Innovation

Tech Companies
AIDirections
AIDirections helps you to create and implement a suitable AI Strategy and allows you to respond successfully to the significant and inevitable rise of Artificial Intelligence.
AI is generating new approaches to business models, operations, and the deployment of people that are likely to fundamentally change the way business operates. A significant number of organizations are still unaware of the potential AI creates, be that for business opportunities or risks. AIDirections provides the necessary awareness and training.
AIDirections consults on the steps an organization can take to identify the opportunities and risks that AI presents to their business, and how to achieve the desired outcome through application of bespoke AI solutions.
Website : https://aidirections.com/
Fill the below details to register your Participation
( *Complimentary Pass is not applicable for Solution Provider companies )