Exclusive Roundtable
Driving App Retention and Growth with Product-Led Approach
(
11.30 – 12.30 hrs. Gulf Standard Time (GST)
)
Organised By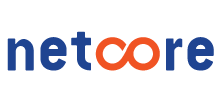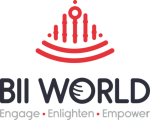 Meetup Description
With 80+ mobile apps installed on an average smartphone, but only 30 apps out of them being actually used in a month, app brands across industries today are experiencing high user churn. As the customer retention problem aggravates, app brands are trying out innovative approaches that help them champion their users.
One approach that stands out is "Product-led Growth" – product-led growth is increasingly becoming a go-to strategy for leading app brands, that focuses on keeping the product at the center of the entire user journey.
It's absolutely crucial for users to understand the value your product offers them and find it sticky.
Creating amazing product experience is critical while adopting product-led growth. From driving funnels conversions, delivering "aha" moments and robust on-boarding experiences to creating habit-forming mechanics, powerful memories and getting users hooked on to the app – a superior product experience helps drive product-led growth across.
This moderated round table shall cover how brands can boost their app retention and growth with a product led approach.
Meeting Objectives
and

Learning Outcomes
As a product or marketing leader of an app, what top challenges do you face?

Are you embracing Product-led approach to address app retention & funnel conversion problems?

How important is experimentation as a strategy, for your app?

What are the challenges in adapting a product-led approach?

How to you create superior product experiences to improve app retention & growth?
About the
Roundtable Host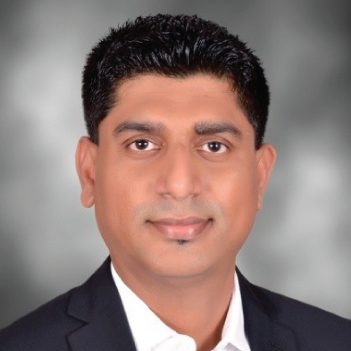 Abithab Bhaskar Chief Executive Officer International Business | Netcore Cloud
Abithab is a start-up specialist, strategist and a change agent with over two decades
of wide experience and global exposure in the US, Middle East, Africa, Southeast Asia,
and Europe. Associated with Netcore for 18+ years now, Abithab has held various
roles and responsibilities. In his current role, he has been instrumental in strategizing processes to expand the global footprint with indirect presence in over 20 countries and direct presence in USA, Singapore, Germany, UK, Malaysia, Indonesia, Thailand, Nigeria, Philippines and UAE
About

 NETCORE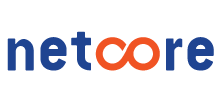 Netcore is India's leading Marketing Technology Company that offers solutions for enterprises that redefine Digital Marketing and Enterprise Communication.
The first and leading Marketing Automation Solution Providers in India, Netcore was established in 1998 by Mr. Rajesh Jain, an internet pioneer. Netcore's Digital Marketing suite includes Promotional and Transactional Email Marketing, Mobile Marketing and Marketing Automation solutions. Netcore's Enterprise Communication suite includes on-cloud messaging and archiving solutions.
With an industry expertise of over 23+ years, Netcore serves a strong base of 5000+ enterprises across industry verticals, like Access bank, First Bank of Nigeria, Konga, Airtel India, Celkom, Idea,Vodafone, Standard Charted, UBA, Kotak, Axis Bank, ICICI Bank, UTI, Flipkart, Reliance, Jabong, Vodafone, ITC, OLA, Pfizer, EaseMyTrip, OLX and more. Netcore, with its innovative marketing technology, delivers 12 billion emails a month,with 7 Billion+ notifications creating 50 billion customer connects ( Email, Web & App).
Netcore is headquartered in Mumbai, India with an international presence and has an employee base of 650+ spread across 14 strategic locations.
Fill the below details to register your participation